The All-Natural Way To Fall Asleep Easily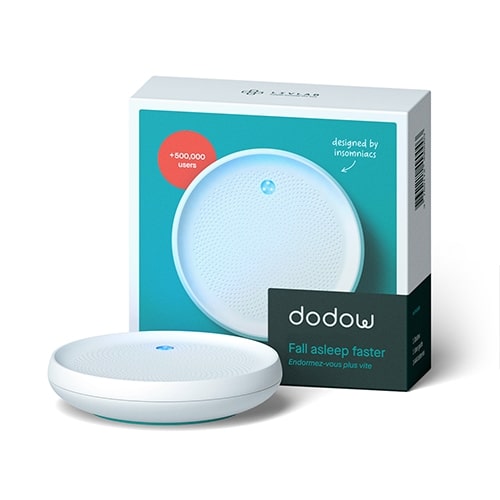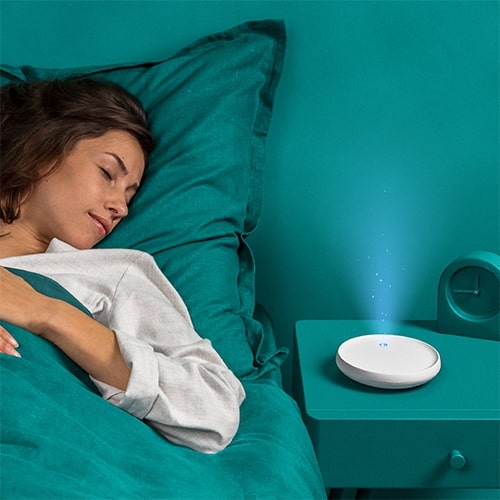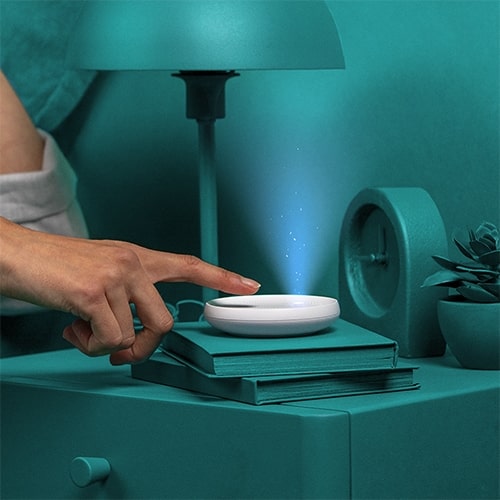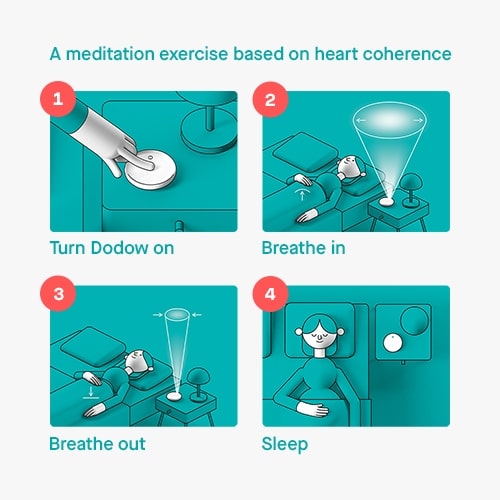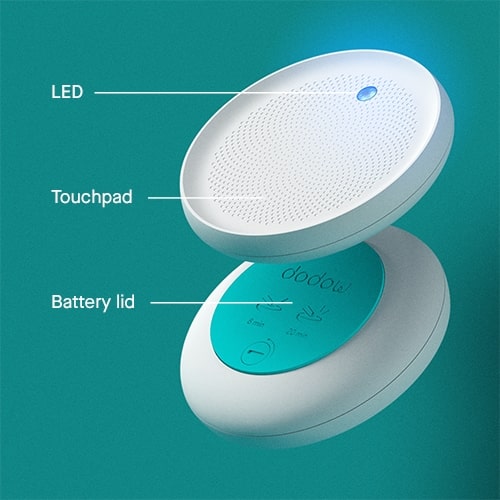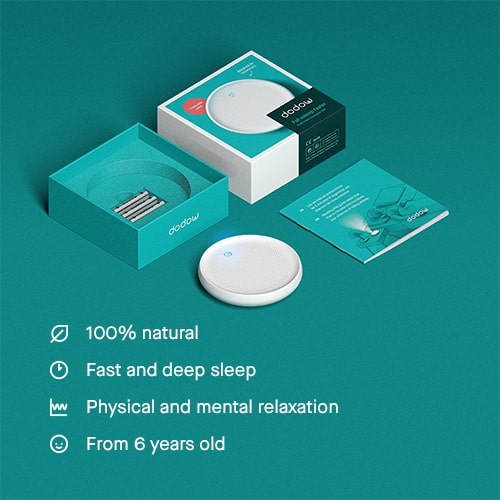 Over 850,000 former insomniacs are now sleeping peacefully thanks to Dodow - are you next?
Dodow is a metronome light that's scientifically designed to relax you into the best sleep of your life without having to take dangerous sleeping pills.
Combining yoga, meditation, and behavioural therapy, Dodow is the safe way for anyone to fall asleep faster and stay asleep longer.
Yes, I Want Better Sleep!
Satisfaction guarantee or your money back
100 days to test Dodow
Become a sleep hero with our family
Lifetime warranty for your Dodow

Plant therapy deep sleep (1 month)

Plant therapy deep sleep (3 month)
The mesmerizing light quiets your busy mind
Focus on the hypnotic light and forget about the stressful thoughts that keep you awake.
Guided breathing lulls your quiet mind to sleep
The rythmic light slows your breathing rate down to 6bpm and reduces your rate of exhalation. Slowly fall into a deep, restful sleep.
Restore your mind's natural ability to fall asleep
With regular use, you will soon fall asleep on your own without using Dodow.
One-time purchase for a lifetime of better sleep
Unlike sleeping pills, Dodow has no dangerous side effects or monthly payment.
Easy and convenient to use
Choose the 8 or 20-minute sleep cycle and dim the light with a single touch. With no cords to lug around, Dodow is perfect for your business trips, vacations and for fighting jet-lag.
1. Inhale
Tap the touch-sensitive surface once for the 8- minute mode, twice for the 20-minute mode. A blue light appears on the ceiling. Gently synchronise your breathing: Inhale when the light expands...
2. Exhale
...then exhale when the light retracts. You may notice that the exhalation is deliberately longer. This will help create a sensation of tiredness which is conductive to falling asleep.
3. Sleep
At the end of the exercise (8 or 20 minutes) Dodow switches itself off. You'll be in the ideal body state to fall asleep naturally, in whatever position you like.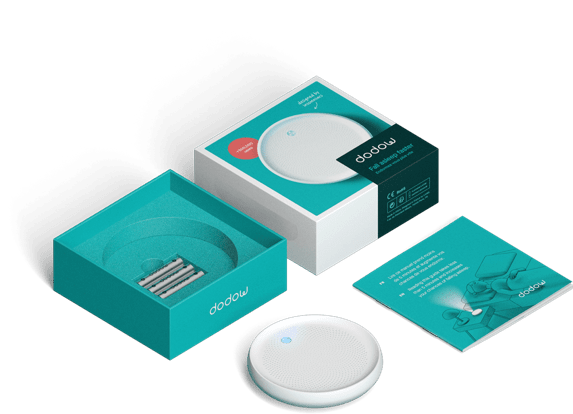 Can I do it without Dodow?
Without Dodow the breathing exercise is a bit more complicated ! Not only does Dodow indicate the optimal breathing rate to follow, but its blue light also allows your brain to focus purely on something way less interesting than your usual thoughts. This ensures a hypnotic effect and consequently helps you let go ! Just tap the touchpad and there you go, there's almost no effort required!
Will Dodow disturb the person lying next to me?
No. Dodow makes no sound at all and the light is way to weak to disturb your partner if his/her eyes are closed.
Why use a blue light when it has been shown that blue light disrupts sleep?
Dodow's light signal is too dim to have any impact on the secretion of melatonin. Dodow's blue light will not delay your sleep; on the contrary, it has been shown that exposure to blue reduces stress. This is why we chose a blue light over an orange one.
Can Dodow help with jetlag?
Dodow was originally designed for stress related sleeplessness but our tests show it works surprisingly well for jet lag or irregular sleep schedules.
I have many worries, how could Dodow possibly help me?
While Dodow gradually slows down your breathing from 11 to 6 breaths per minute, focusing your attention on the exercise allows you to put aside unwanted thoughts and clear your mind. You'll then be in the ideal body state to fall asleep naturally!
Can Dodow have side-effects?
None! The breathing exercises of sophrology are derived from Pranayama yoga techniques. This makes Dodow a completely natural and safe way to fall asleep as it simply helps you concentrate and medidate to allow your body and mind to relax.
Can Dodow help me fall back to sleep if I wake up in the middle of the night?
Yes, light it up with just a touch and follow the breathing exercise to fall asleep faster !
Is Dodow suitable for children and the elderly?
Yes, although with their lesser breathing capacity, it will probably take them a little longer (2 or 3 sessions) to get used to the rhythm of slow breathing. Dodow is particularly suited to people who are afraid of the dark, which is the case of numerous children and elderly populations.
How long will it take to fall asleep with Dodow?
Be aware that individual results may vary, but most of Dodow users will fall asleep within the first 20 minutes, and many people will even fall asleep during the 8-minute mode ! Our users report falling asleep 2.5 times faster on average thanks to the product. And keep in mind, the more you'll use Dodow, the better results you can expect... perhaps one day you'll figure out you don't need it anymore to fall asleep!!
What happens if Dodow doesn't work for me? :(
You get 100 days to try Dodow, if you're not completely satisfied, we will refund your purchase.